WICKED IS AS WICKED DOES
---
When:
September 21, 2019 @ 7:00 pm – 8:30 pm
2019-09-21T19:00:00-04:00
2019-09-21T20:30:00-04:00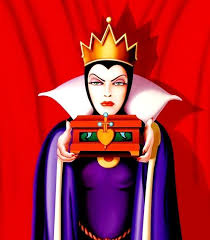 Think all those fairy tales really ended with "happily ever after?"  Well, think again!  In this hilarious follow-up, Snow White has taken the throne and is about to marry her prince, who actually is quite intolerable.  He is trying to outlaw magic and has sentenced the four Wickeds — Snow White's Wicked Queen, Cinderella's Wicked Stepmother, Sleeping Beauty's Wicked Fairy and the Frog Prince's Wicked Witch — to nine million hours of community service.  But even that's not enough for Prince Intolerable.  He vows that as soon as he marries Queen Snow, he'll send the Wickeds to Grimstad, where they'll never be heard from again.  Really, though, the Wickeds aren't so bad anymore, so there's only one way to foil his plans:  stop the wedding!  But the Wickeds are a little rusty in the magic department.  Can they make their old spells work in time?  What if they get caught?  And why did the seven dwarfs turn into wombats?  Find out in this zany comedy that proves there's a little good in everyone…  though sometimes, very little.