Master Gardeners Working on Front Entrance
Posted On: Sep 3, 2018 |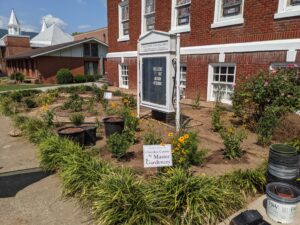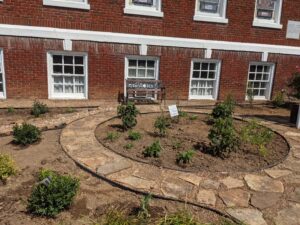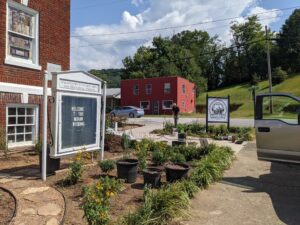 Have you noticed that, along with our wonderful new sidewalks and ramp, our front entrance looks a little better, of late? That's because a group of Cherokee County Extension Master Gardeners and members of the Andrews Garden Club are working on sprucing the area up for us.
Last week, a few of them came and weeded our beds & stone patio and trimmed our evergreens. This week the team will continue to work on the project. They will spread mulch, add some new roses, and generally clean up the entire area. There are big plans to make the entire entrance a showcase worthy of our Historical Building. Some of the work will be delayed until Spring to make sure planting is done at the proper time.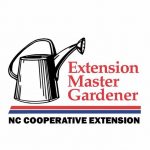 Extension Master Gardener programs are volunteer programs that train individuals in the science and art of gardening. As volunteers, they then pass on the information they learned during their training, and advise and educate the public on gardening and horticulture. If you're interested in the Cherokee County Extension Master Gardener program, you can contact County Extension Agent, Keith Wood, to find out when the next class starts.