About the Art Museum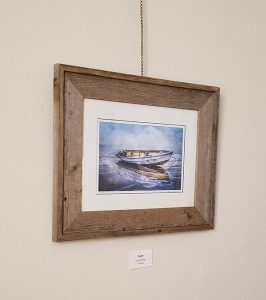 The Andrews Art Museum is housed on the mezzanine level of the Cultural Arts Center. In 2007, under founder and former director Annette Rawlings, the museum became a venue for artists to showcase their 2D and 3D artwork. After taking over as museum director in 2011 Tom Vogler continued to exhibit nationally recognized artists, and also began to have art shows for local and regional artists. Since 2011 the museum has hosted an annual 50/50 Show where 50 local artists display their work and offer it for sale at $50 each. This event is made possible through a grant from the NC Arts Council with funding provided by the National Endowment for the Arts. The one-day exhibition held each spring has grown extensively, and also hosts musical performances by local musicians and book signings by local authors. In addition to the annual locals show the museum periodically displays artists work from nationally recognized artists and has even shown internationally recognized artists.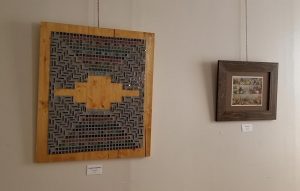 The mission of the Andrews Art Museum is to give artists, writers, and musicians the opportunity to gain exposure by participating in exhibits and shows throughout the year and to continue to promote Andrews NC as a notable destination for art.
Past events along with descriptions, photos, news articles and participating artists can be found on the museum's Facebook page.
Are you interested in showing your work at The Andrews Art Museum?
---
Our Museum Director: Tom Vogler
Tom began his art journey in 1999 while recovering from a car accident. At first he mostly used pencils, charcoal, and pastels. As his artwork evolved, he began creating compositions in acrylics, pyrography, and oils.
Tom lives in the mountains near Andrews NC, and he draws inspiration from the natural beauty all around him. His work can be found in several art galleries in western North Carolina. He is the director of the Andrews Art Museum, and serves on the Valleytown Cultural Arts board of directors. He has a Bachelor's degree in Psychology from Kent State University, and a Master's Degree in Community Counseling from Youngstown State University.
"I create art because I have to. It is cathartic and healing, and each painting is a snapshot of my emotional energy at that particular moment in time."

-Andrews Art Museum Director, Tom Vogler